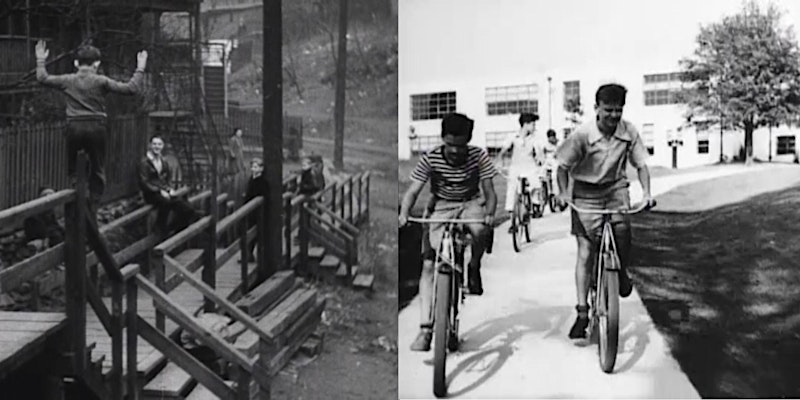 Join us for Filming the future city: Promotion and propaganda in urban planning documentaries
About this event
Join the screening of short-listed films and the announcement of the competition winners at the second annual Festival of Urbanism short film competition. This event is followed by a curated screening of archival and contemporary urban planning documentary films and followed by critical reflection on their role in reframing the future of cities from planning and film scholars.
Filming the future city: Promotion and propaganda in urban planning documentaries
Panel:
Dr Elizabeth Taylor is a Senior Lecturer in Urban Planning & Design at Monash University. Her research explores links between urban planning, housing markets and locational conflict.
A/Prof. David Nichols teaches in urban planning history, theory, and social and cultural planning at the University of Melbourne.
Billy Head specializes in the theory and practice of non-fiction media and lectures in the Bachelor of Media Communication, at Monash University. He has worked extensively as a freelance filmmaker and screened work at film festivals internationally. He is a current PhD candidate at Monash researching the relationship between documentary film and urban planning through the making of the 1939 documentary The City.
This event is part of the Festival of Urbanism – a series of talks and conversations on planning and making our cities and regions. Brought to you by the Henry Halloran Trust with the assistance of the University of Sydney School of Architecture, Design and Planning, in partnership with Urban Planning and Design at Monash Art, Design and Architecture.
Date and time
Wed., 14 September 2022
5:00 pm – 7:30 pm AEST
Location
Monash Art, Design and Architecture or online
900 DANDENONG RD
Building H, Room H1.16
CAULFIELD EAST, VIC 3145
Australia