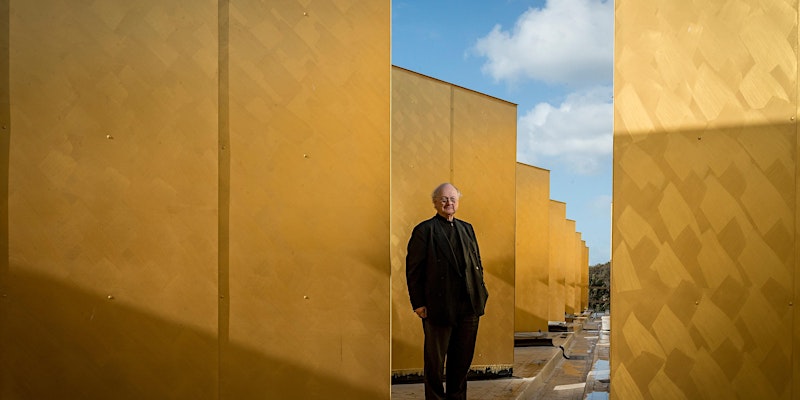 Brilliant Artists Film Night #1: GLENN MURCUTT: Spirit of Place
About this event
Manly Art Gallery & Museum Society present a series of documentary art films on the lives of five inspirational Australian artists. The screenings include introductions and Q&As with the filmmakers, providing unique insights into the filming process and stories behind the artists, families and friends who were part of the projects.
Join filmmaker Catherine Hunter 'in conversation' with Glenn Murcutt after the screening of Glenn Murcutt: Spirit of Place by Catherine Hunter Productions. The discussion and Q&A will provide unique insights into the film process and stories behind Murcutt's ground-breaking architectural projects.
The film explores the life and work of Australia's most famous living architect whose extraordinary reputation rests on the beauty and integrity of his buildings. With a swag of international awards (including the prestigious Pritzker Prize), Murcutt has literally put Australian architecture on the world map. His focus has been on the creation of energy-efficient masterpieces perfectly suited to their environment and his breakthrough designs have influenced architects around the world.
Introduction and Q&A with filmmaker Catherine Hunter and architect Glenn Murcutt, Covid permitting!
The evening screenings include wine and cheese.
Image: Glenn on mosque roof. Photo by Jesse Marlow Fairfax Syndication
Date and time
Sat., 16 July 2022
5:00 pm – 7:00 pm AEST
Location
Manly Art Gallery & Museum
West Esplanade
Manly, NSW 2095
Australia