"There is no logic that can be superimposed on the city; people make it, and it is to them, not buildings, that we must fit our plans." ― Jane Jacobs

In the age of place makers and city shapers, our speakers move to explore the city beyond its mere fabric and look at Brisbane with a different lens to examine; what forms the heart of a place?

Our speakers will focus on how people and their attachments to the past build connections to places and create a vibrancy that our cities are craving.

Beyond the conventional approach of the city as architectural backdrop, how do non-material aspects of places and their intangible values influence the way we interact with the built environment? How can we recognise the importance of the intangible values of places? And more importantly, how can we protect, conserve and celebrate them in our rapidly changing cities?

The Trust Talks are a series of speaker events that provide up to date, relevant information, discussions and debate about heritage and its place in Australia.

The Trust Talks aim to open the doors for innovation, collaboration and celebration of our heritage. Each talk showcases some of the industry's brightest talents, who join us in exciting heritage locations to examine the issues involved with protecting, conserving and celebrating our built, natural and cultural heritage.
SPEAKER INFORMATION: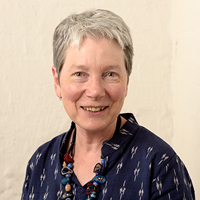 Chris Johnston researches and writes about people-place relationships, focusing on social value. She has worked with many communities across Australia, seeking to bring what they value about a specific place or their whole 'patch' into the heritage system.
Chris is the founder of Context, a Melbourne-based heritage consultancy that is now part of the GML Heritage group, and a Research Associate at La Trobe University.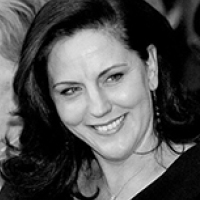 Supporting speaker: Jane Alexander has 17 years' experience in the heritage industry in archaeological, built heritage and advocacy positions She is a skilled heritage advocate and is currently the Heritage Advocacy Manager for the National Trust of Australia (Queensland) where she develops strategic policy, lobbies government, brings media attention to heritage issues, educates community groups and prepares detailed submissions on development applications, planning policies and heritage legislation.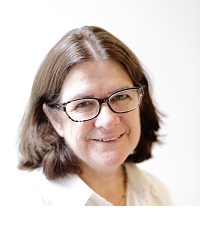 Moderator: Megan Jones, B.Arch (Hons) FRAIA, JP
Principal and Practice Director of Tanner Kibble Denton Architects
Megan has considerable experience in heritage architecture and related adaptive re-use projects and provides industry guidance based on this experience. She has undertaken numerous conservation and adaptive reuse projects over the past 35 years, many of which have received local and international awards including UNESCO Asia Pacific Awards.
Her recent major projects include the Brisbane City Hall Restoration Project, the extensive re-working and additions to the 5 Martin Place, Sydney and the Anzac Square Restoration and Enhancement Project, Brisbane. She is currently leading the conservation and adaptation of the Parramatta North Heritage Sites, including the former Female Factory, former Roman Catholic Orphanage and the Parramatta Gaol.
Megan is a member of the AIA NSW Chapter committee for the publication "New Uses for Heritage Places", 2008 and chairs the Chapter committee for the publication "Alterations and Additions to Heritage Places". She is an examiner with the NSW Architects Registration Board, a judge of the NSW OEH Green Globe Awards and lectures occasionally at USYD and UTS. She was a member of the NSW Heritage Council from 2002 to 2005.
THE NIGHT:
5pm: Drinks & Canapes
6pm: Talks commence
7.30pm: Evening close
The event is proudly hosted and sponsored by 2018 National Trust Heritage Awards winner West Village, at West Village's Bromley Room and carried out as part of Brisbane Open House Speaker Series.