COPYRIGHT AND PLANNING LAW: WHERE INTELLECTUAL PROPERTY MEETS REAL PROPERTY
Please join us in person or online for a relaxed and informative evening discussing "Copyright and Planning Law: Where Intellectual Property Meets Real Property". 

Courts and legal practices across Australia increasingly encounter a range of complex issues at the intersection of copyright and planning law.

The Copyright Society of Australia is pleased to present a panel of leading experts who will examine recent developments and challenges in this important area of the law, including
the moral rights of architects and building designers
infringement of planning documents;
freedom of information or GIPA requests.
THE PANEL:*
The Hon Malcolm Craig QC, former Judge of the Land and Environment Court of NSW | Martin Place Chambers 
Michael Hall SC | Nigel Bowen Chambers
Polly Seidler | Harry Seidler & Associates


THE MODERATOR: 
James Lawrence | Partner, Intellectual Property | Mills Oakley 
*Chatham House Rules
Thursday 4 August 2022
In-person: 5:30pm – 7:30pm
King & Wood Mallesons, Level 61, Governor Phillip Tower, 1 Farrer Place, Sydney
(Online via Zoom: 6:00pm – 7:00pm)
In-person: from $40
Live Online: from $25
(All in-person tickets include drinks & canapes.)
1 CPD unit for 1 hr panel discussion attendance
SUITABLE FOR LEGAL PRACTITIONERS, PLANNERS & CREATORS
THE PANEL
The Honorable Malcom Craig QC
former Judge of the Land and Environment Court of NSW | Martin Place Chambers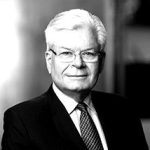 Malcolm served as a judge of the Land and Environment Court of New South Wales from March 2010 until June 2016. He has since returned to practice at the New South Wales Bar.
Following return to the Bar, he was appointed as a Principal Member (part-time) of the NSW Civil and Administrative Tribunal, sitting on both the Tribunal's Appeal Panel and also in the Occupational Division of the Tribunal. He also held appointment as an Acting Judge of the NSW District Court between July 2017 and January 2020.


Michael Hall SC
Nigel Bowen Chambers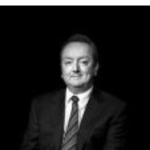 Michael Hall SC is a barrister practising from Nigel Bowen Chambers in Sydney.
He practices in commercial law, with a focus on intellectual property, real property and planning and environmental law.
He has appeared in some of the leading recent Australian cases in copyright, notably the 'Love is in the Air' and 'Golden Girls' disputes and in on-going proceedings in the Copyright Tribunal.
He also practices in the Land and Environment Court in cases concerning land use and development, compulsory acquisition and local government law.


Polly Seidler
Harry Seidler & Associates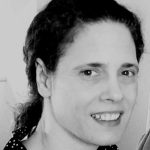 Polly Seidler is daughter of the late modern architect Harry Seidler AC OBE who was a famous modern architect in Sydney from 1950-2005. Her legal career started off as a paralegal in the planning division at Colin Biggers & Paisley (acting for non-profit "developers"). A few years later she worked for 13 months as legal officer at the Copyright Council. She is now both a part-time inhouse lawyer for the architectural firm Harry Seidler & Associates and manages 4 small office buildings where she coordinates the commercial leases and the heritage issues involved – and uniquely experiences the issues faced both as a building owner and architect moral rights holder.