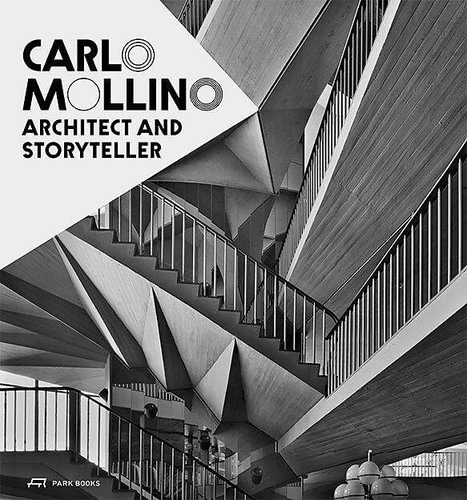 Carlo Mollino: Architect and Storyteller
Michelangelo Sabatino (Author) Napoleone Ferrari (Author)
Description
Italian architect and designer Carlo Mollino (1905-73) is known to many for his furniture designs. Although none of Mollino's designs were mass-produced, they command high prices among collectors of twentieth-century furniture and are part of the collections of major design museums. Others recall Mollino for his large secret stash of erotic Polaroids, taken throughout the 1960s and recovered among his personal effects after his death. The risqué photos have been the subject of several exhibitions and have inspired fashion designers, including Jeremy Scott, who drew on them when creating a recent collection for Moschino. Much less attention has been devoted to Mollino's contribution to architecture. With Carlo Mollino: Architect and Storyteller, Napoleone Ferrari and Michelangelo Sabatino offer the first carefully researched and comprehensive study of Mollino's architectural work. Drawing on rich archival materials, as well as Mollino's own writings, they argue persuasively that, while Mollino realized relatively few projects, his contributions to architecture–and, in particular, the modernist movement–are both significant and distinctive due to Mollino's strong affinity with surrealism. The book features both built and unrealized projects, including masterpieces like the Teatro Regio and the Torino Chamber of Commerce and early, lesser-known works like the Torino Horse Riding Club and the Lago Negro chairlift station in the Italian Alps. Lavish illustrations and essays by Ferrari and Sabatino round out this overdue tribute to an extraordinary personality of twentieth-century architecture.
Product Details
$197.80
Publisher Park Publishing (WI)
Publish Date March 22, 2022
Pages 320
Language English
Type Hardcover
EAN/UPC 9783038601333
BISAC Categories: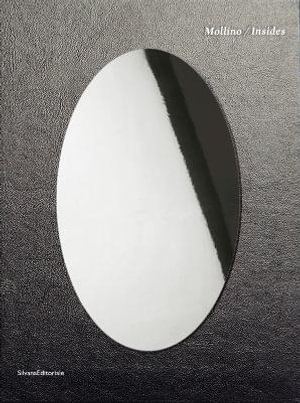 Mollino/Insides
Carlo Mollino, Brigitte Schindler, Enoc Perez
By: Mario Diacono (Contribution by), Fulvio Ferrari (Contribution by), Enoc Perez (Contribution by), Brigitte Schindler (Contribution by)

$66.75
Published: 14th September 2020
ISBN: 9788836646302
Number Of Pages: 104
Architectural photographs and gestural paintings of the Via Napione in Turin–home to Carlo Mollino
For Mollino/Insides, Puerto Rican painter Enoc Perez (born 1967) and German photographer Brigitte Schindler focus on Turin's Via Napione–the last residence of renowned Italian architect, designer and photographer Carlo Mollino (1905-1973). The exhibition gathers Perez's paintings and Schindler's photographs alongside photographs by Mollino himself.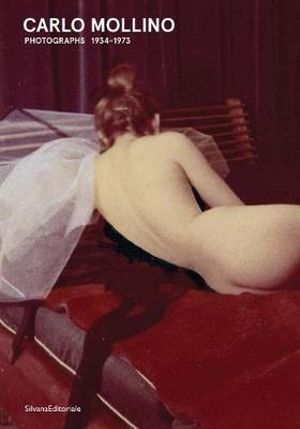 Carlo Mollino: Photographs 1934-1973
By: Francesco Zanot

$66.75
Published: 30th April 2018
ISBN: 9788836638987
Number Of Pages: 264
A long-overdue survey of Carlo Mollino's vast photographic oeuvre
Carlo Mollino was, among many other things, a photographer and a commentator on photography; Mollino himself placed photography in a privileged role in the pantheon of his interests.
Mollino used photography as both a means of expression and an essential instrument for the documentation of his work and his daily life, producing works that were both classical and experimental, public and private. He was also an eloquent champion of photography as an art form, publishing Message from the Darkroom in 1949–a legendary photobook that was part history of photography, part technical manual and gloriously lavish for both functions.
Carlo Mollino: Photographs 1934-1973 is a long-overdue survey of Mollino's full body of photographic work, published to accompany the largest and most complete exhibition ever staged of Mollino's photography. With more than 450 illustrations (some never before seen), this publication surveys Mollino's decades-long exploration of the medium, from his first architectural pictures to the erotic Polaroids of his later years, and contextualizes his work within the history of the discipline.
Industry Reviews
Found after his death in 1973, these compelling and perverse pictures suggest private games between artist and model, and disclose how design can be an erotic enterprise.–Jason Farago "New York Times"