A seminar discussing improving Energy Efficiency and Heritage Building Resilience with Peter Cox of Carrig Conservation International.
When and where
Date and time
Wed, 29 Mar 2023 12:30 PM – 2:00 PM AEDT
Location
Japanese Room, Level 4, Glyn Davis Building (Melbourne School of Design), Masson Rd, University of Melbourne Parkville, VIC 3010 Australia
About this event
1 hour 30 minutes
Carrig International are at the forefront of research, policy and strategies for assessing the impact of our changing climate and on the energy retrofit of our existing building stock across Europe as a Climate Action.
This seminar is a combination of a presentation to stimulate discussion and debate. Topics of discussion will include:
Climate Change & Heritage,
Energy Efficiency in Traditional & Heritage Buildings,
Energy Retrofit of Heritage Buildings Best Practice,
Discussing Legislation & Regulation and;
Sharing the Knowledge built up of the last 30 years in Europe and around the world.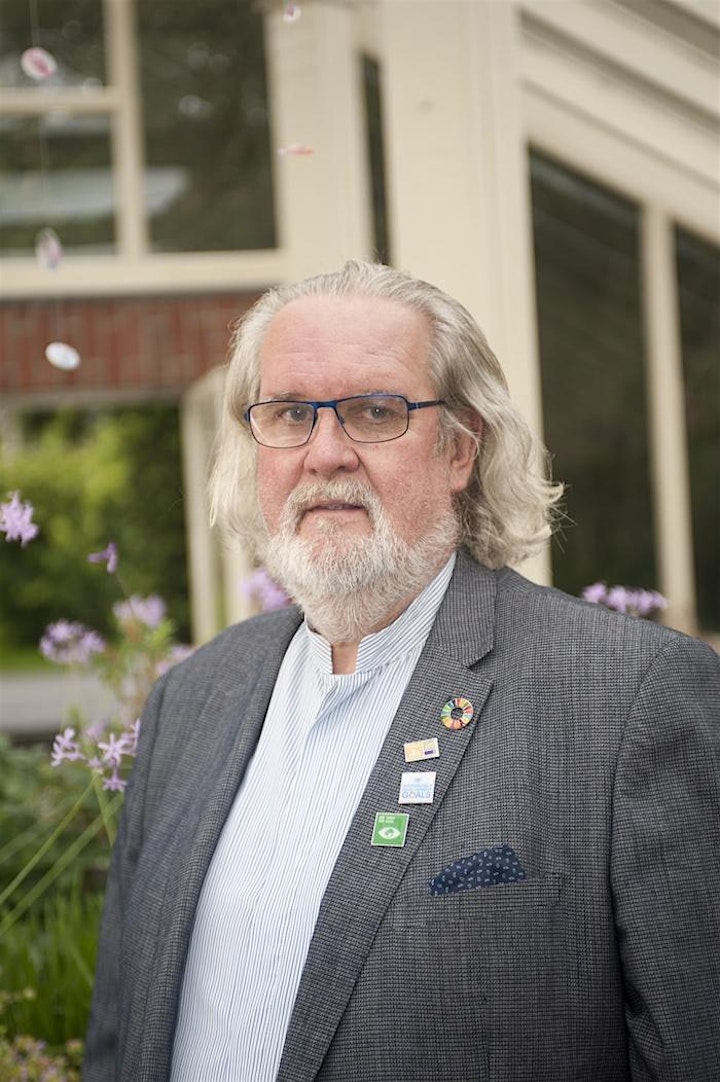 Peter Cox (Presenter)
Peter has a primary degree in chemical engineering and a masters in material science and has worked in the analysis of decay of masonry, the treatment of stone and mortar in conservation of historic buildings, is the founding member of Carrig Conservation International Limited and has gained over thirty five years international experience of stone conservation in historic buildings and all types of porous building materials. Peter is an expert in Embodied and Embedded Carbon in existing buildings p since 2012 he has been President of the ICOMOS International Scientific Committee on Energy, Sustainability & Climate Change. In 2019 Peter was elected a fellow of the RSA for services to conservation and sustainability.
Peter has been an active member of ICOMOS Ireland for many years and is both a past vice president and president of ICOMSO Ireland. Peter is Immediate Past President of the ICOMOS "International Scientific Committee on Energy & Sustainability" (ISCES) including Climate Change. Peter represented ICOMOS International on the CEN (Central European Standards Committee) Expert Technical Committee on producing a new European standard for "Energy Efficiency in Heritage Buildings", this committee delivered its final report and it was published in late 2017. It is now EN 16883:2017Peter is a bureau member of the ICOMOS International Climate Change & Heritage Work Group and is a past member of the Work Group on the Sustainable Development Goals. Peter is also an active member of the Climate Heritage Network, a recently formed global organisation to highlight the threat of climate change. Peter is also a member of the bureau of ZNCC (Zero Net Carbon Collaborative).
Peter sits on a number of international committees, working in particular with Governments to improve legislation and policies on conservation in general and on energy efficiency in our heritage and traditional building stock. Peter is also an active member of the STBA (Sustainable Traditional Building Alliance) in Britain.Peter is also a guest and visiting lecturer to a number of universities in Ireland, United Kingdom, Europe and the United States. Peter has completed lecture tours of China, Thailand, Australia, New Zealand, South America and North America lecturing on Material Conservation of 20 Century Buildings; the "Energy Efficiency of Heritage & Traditional Buildings" and on the effects of "Climate Change on our World Heritage Sites".
Peter was most recently a member of the ICOMOS ISC 20 C work group that published the "Cadiz Document" a guide to the conservation of early 20th century concrete buildings.
AURECON are delighted to facilitate this lecture to the Australian Centre for Architectural History, Urban and Cultural Heritage by Peter Cox as another way of supporting the University of Melbourne to achieve its Climate Change goals.
Time Zone
This lecture will be held on Wednesday 29 March at 12:00pm Australian Eastern Standard Time on zoom. To check the date and time of this panel against your time zone, click this link and enter your city.